Sensitivity | Bleach | Materials | DNA/ABO typing | Old blood
---
PERFORMANCES ON OLD BLOOD
Not only BLUESTAR® FORENSIC can help investigators to solve crimes weeks or months after it was perpetrated, it can also take us back to the past decades or even centuries and give us additional clues to historical events. A great tool for archaeology.
Evaluation of the opportunity of using Bluestar in archeology by Barbara J. Gundy, Ph.D. This study is about searching for blood on lithic artifacts.
---
7,000-YEAR-OLD CAMELID BLOOD FOUND BY BLUESTAR ON ARGENTINIAN LITHIC ARTIFACTS
7,040 years old ! So far, this is the oldest blood revealed by BLUESTAR® FORENSIC. This awesome discovery was made by Argentinian archeologist Andrés Romano of ISES-CONICET-UNT by spraying Bluestar Magnum on archaeological lithic material and the images are eloquent… The projectile tip of PCz 1.2 (Peñas de la Cruz, Argentina) is dated 7,040 ± 90 years before present and those of Quebrada Seca (QS3) around 6,000 years BP. The reaction in these old samples could be clearly observed from the photographs. A scanning electron microscope (SEM) was later used to look for blood cells of camelids in the areas where bluestar reacted.
Download the Powerpoint slides of the PCz 1.2 finding.
See the PDF pictures of the PCz 1.2 and QS3 findings.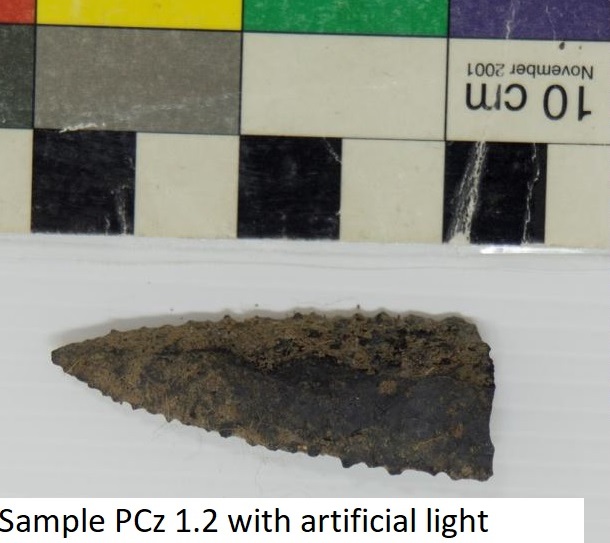 7,040 years old projectile tip from the Peñas de la Cruz site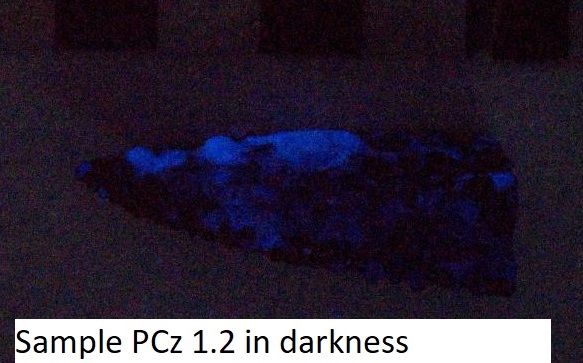 Detail of the same projectile tip sprayed with BLUESTAR® FORENSIC MAGNUM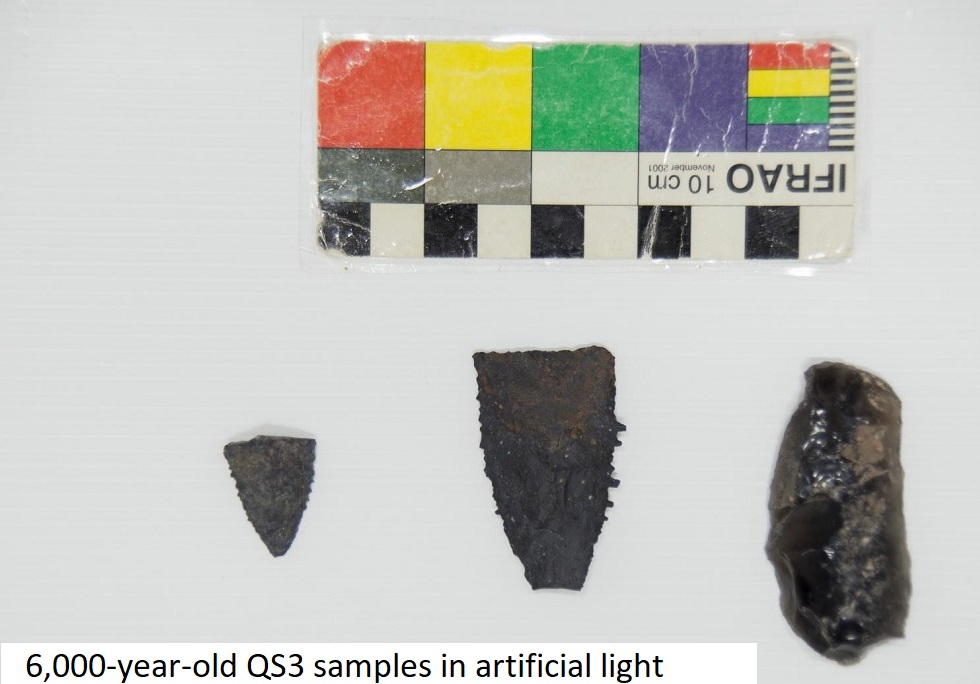 6,000-year-old projectile tips from the Quebrada Seca site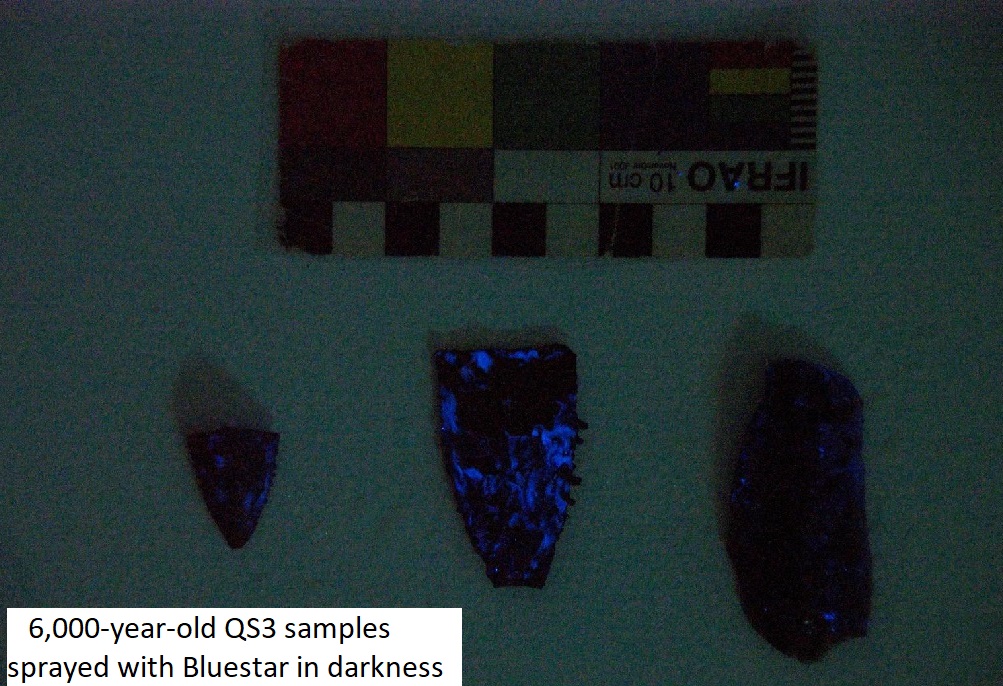 Detail of the same projectile tips sprayed with BLUESTAR® FORENSIC MAGNUM
---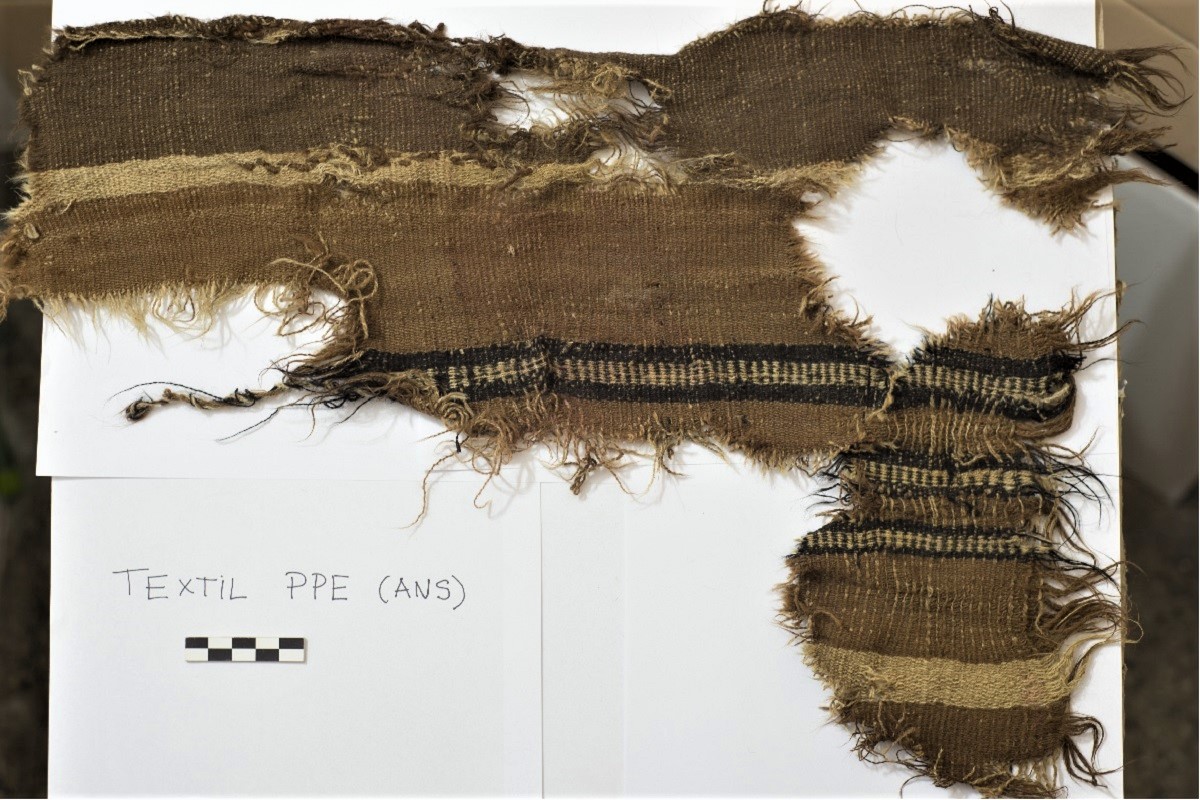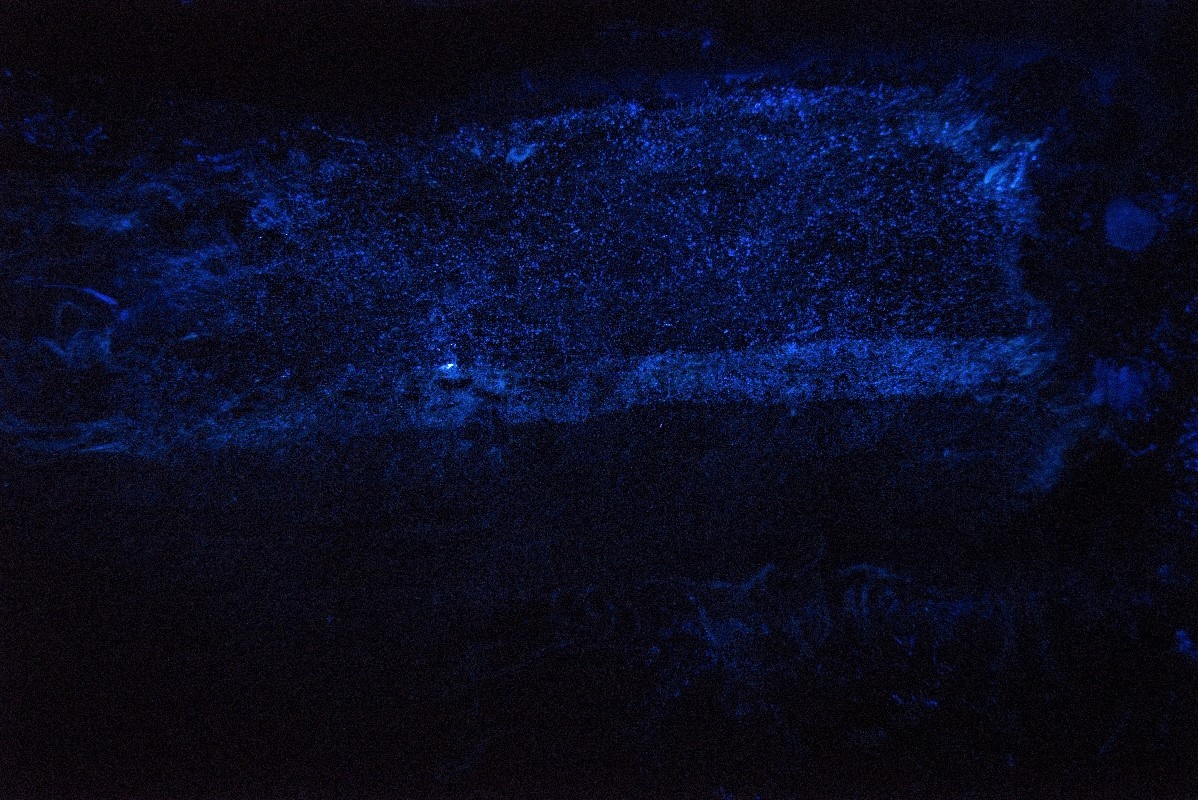 Detail of the same textile sprayed with BLUESTAR® FORENSIC
See more pictures and read the entire article
---
THE BLOOD OF TWO CONFEDERATE SOLDIERS REVEALED AT GETTYSBURG
BLUESTAR® FORENSIC revealed blood prints of two confederate soldiers that were killed at the Battle of Gettysburg. This decisive battle of the American Civil War was fought in July 1863, more than 145 years before the reagent was applied !
Read the story of this discovery as told by the Emmitsburg Area Historical Society.
Read this I.A.B.P.A. News article: "Bloodstains of Gettysburg: The Use of Chemiluminescent Blood Reagents to Visualize Bloodstains of Historical Significance." by Detective Lieutenant Nicholas Paonessa, Supervisor of the Forensic Identification/Crime Scene Unit, Niagara Falls Police Department, NY, USA.
More pictures on the Shriver House museum website.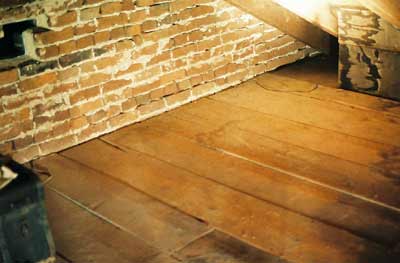 Shriver House : Location documented as having been the place where two confederate snipers were killed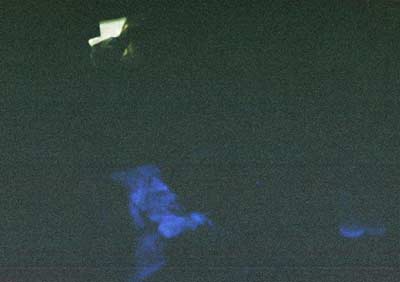 Same area sprayed with BLUESTAR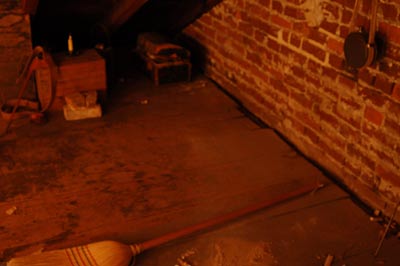 Another view of the attic…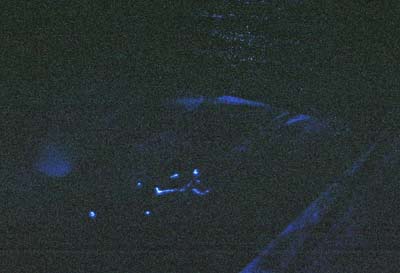 …where more blood was found.
Photos courtesy of Det. Lt. Nicholas A. Paonessa
Niagara Falls Police Department-Crime Scene Unit
---
Sensitivity | Bleach | Materials | DNA/ABO typing | Old blood