Full kit. The most easy for the Crime Scene Investigator.
The BLUESTAR® FORENSIC KIT provides the crime scene investigator with a complete tool to ascertain the presence of blood, or its possible absence. Ready-to-use : just add the three white tablets to the bottle to obtain a single-use mixture.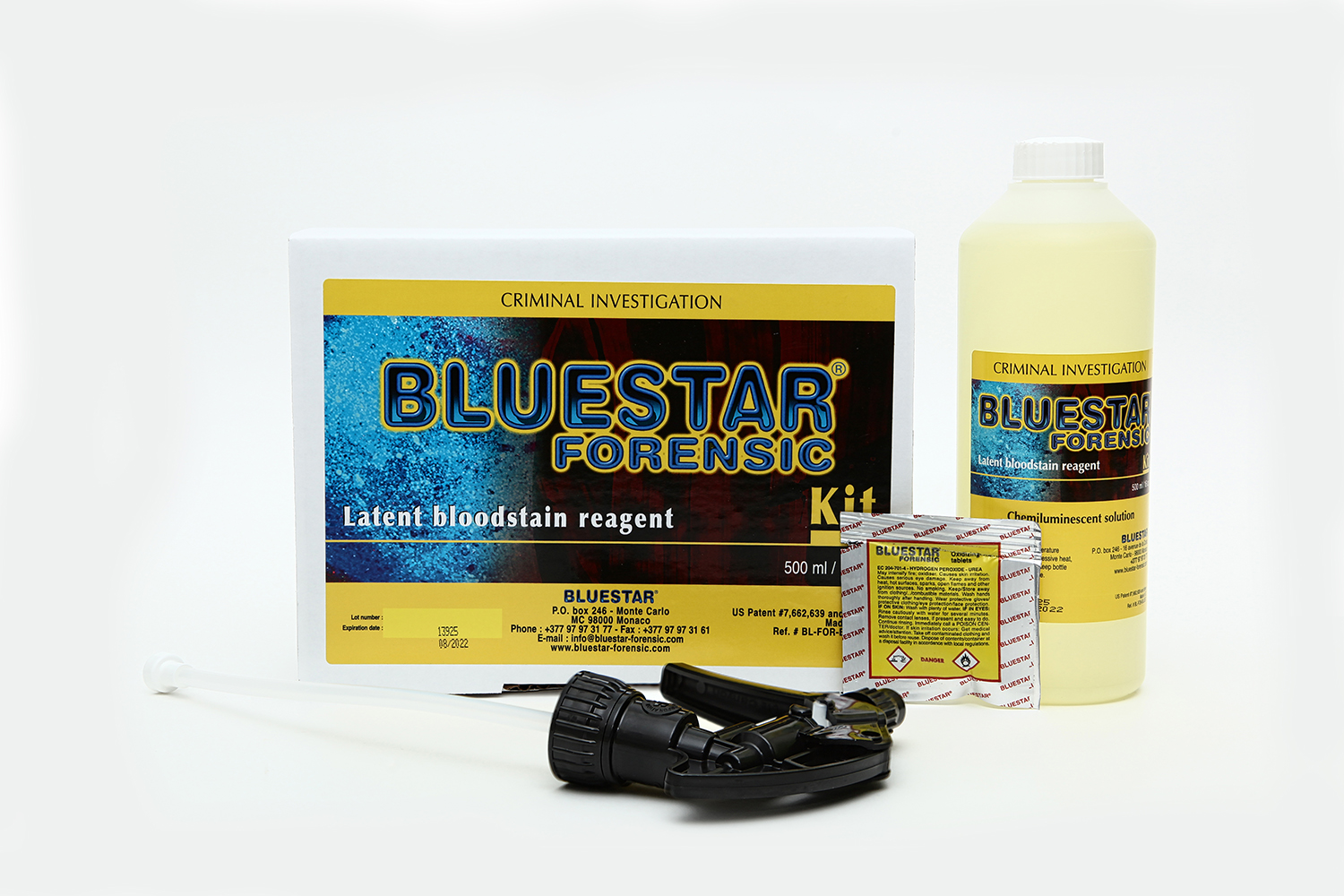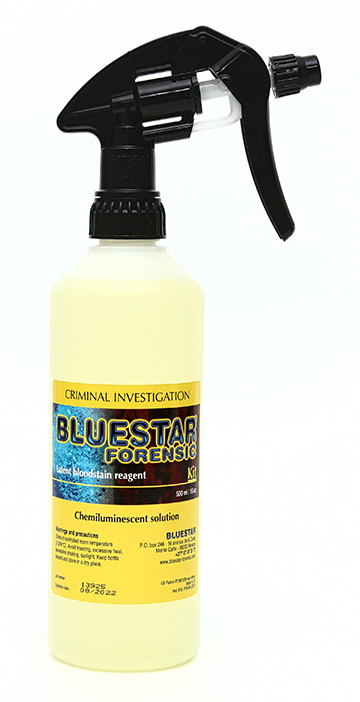 Kit content
Bottle with 500 ml (16 oz) reagent
3 catalyst tablets
1 fine mist atomizer
Kit size : 20 x 14 x 7,5 cm (9 x 5 1/2 x 3 inches)
Kit weight : 670 grams (24 oz)
HOW TO PREPARE THE SOLUTION
Simply dissolve 3 BLUESTAR® FORENSIC tablets of catalyst in the lightening solution of the bottle and spray on any surface.
STORAGE TEMPERATURE LIMITS
All the components of the BLUESTAR® Forensic have to be stored in a dry place with temperature range comprised between 4°C to 30°C (39°F to 86°F).
HOW TO ORDER THE BLUESTAR® FORENSIC KIT
Product #BL-FOR-BLUEST
For all orders worldwide, please refer to our list of distributors.