Alexia Daval case: other acts and hearings to come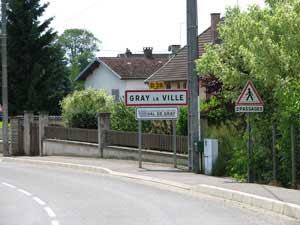 L'est Républicain : 07.07.2018
New forensic experts
About forty experts of all kinds have already worked on the case: no less than five forensic doctors; several automobile experts from the Gendarmerie's criminal research institute (tire tracks, tracker analysis, etc.); an army of criminal identification technicians for the collection of traces left in various places (DNA, pollen, fingerprints, sheets, etc.); fire specialists and computer experts…
"Everything has come back without interest, except for the autopsy which shows that Alexia was massacred", sighs Me Florand (read elsewhere). An outburst of violence that makes the lawyer say that "nothing fits between Daval's different declarations and the objective elements of the case".
Does this mean that everything has been tried in terms of expertise? Probably not. The investigating magistrate will have to take into account the last statements of Jonathann Daval and act quickly. New telephone expertises (analysis of fadettes, boundary markers, SMS…) should be launched, this time concerning the communications made by the members of the family entourage, which Daval is now blaming. The video surveillance system of the city of Gray could be scrutinized.
If a search of the parents' house seems difficult, a search for traces at their home, according to the "blue star" method, seems "inevitable", concedes their lawyer. It is there, indeed, that Daval now places the crime. "The judge is investigating the case against him, so he is going to check it out," observes the lawyer for the civil parties. According to Me Randall Schwerdorffer, Jonathann Daval's lawyer, many investigations "have not been done" and "will have to be done" in the light of his client's statements.
Alexia Daval case: other acts and hearings to come (Audio)