Suspect arrested on crime scene after his arms turn blue !
he case involved a man who alleged that he was visiting a friend and fell asleep on the sofa. When he awakened a few hours later, he said he discovered blood on the floor and his friend dead. Several hours after the discovery of his dead friend, he decided to call the police.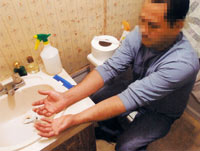 Upon questioning by police detectives, he stated he was sleeping on the sofa, and neither heard nor saw anything. When he awakened from his nap he discovered the blood and his dead friend.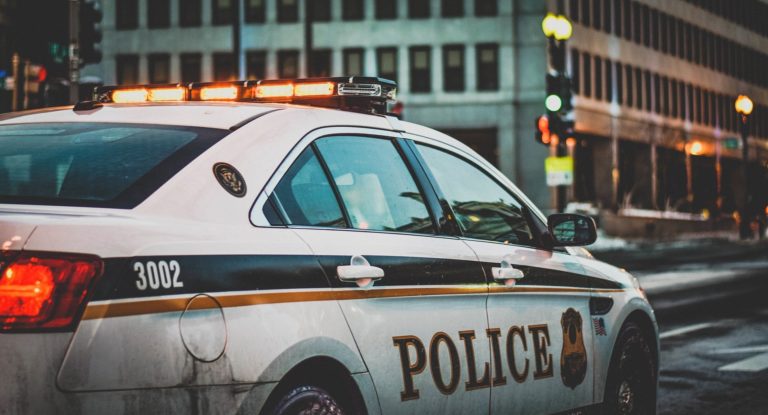 When asked what he did once he saw the death scene, he said he only rubbed his friend's hair with his hand and said "bye friend." When asked to come into the bathroom for a closer inspection of his person, he said he would love to help them, but did not know anything.
They explained that they wanted to check for blood, and he gladly held out his arms, telling them, "see, there is nothing on me", and that he really wanted to help, but knew nothing."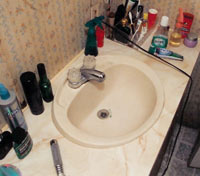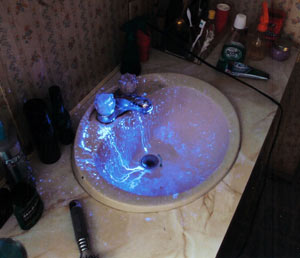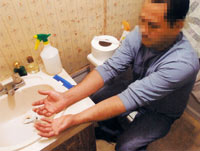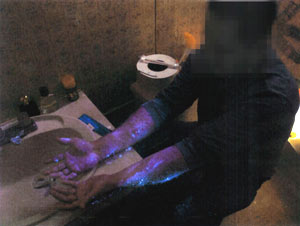 Once they sprayed his arms with BLUESTAR® FORENSIC and he saw the blood he thought he had washed from his arms, he immediately said, "I want my lawyer" and stopped cooperating with the police detectives.
Once sprayed with BLUESTAR® FORENSIC, the bathroom sink also revealed the presence of blood.